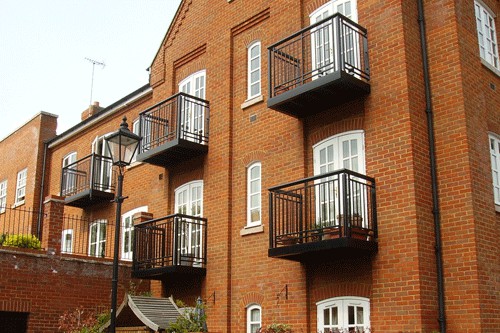 Balcony and balustrades designers
We manufacture balconies and balustrades for both internal and external applications. Working with a choice of materials including steel, stainless steel and glass. We are confident that we can design and manufacture the right balcony or balustrade for your particular requirement.
You will find our designer balconies at many prestigious commercial and domestic developments throughout the Berkshire and surrounding areas. Our range includes walkout balconies, Juliet balconies and internal glass balconies.
As with all our products balconies are bespoke and are available as steel balconies, stainless steel balconies, aluminium balconies and as glass balconies. They can also be manufactured with a variety of finishes including powder coating, galvanised and painted.
Red Metal Works also manufacture quality spiral staircases for both internal and external use, as well as fire escapes.

For expert design and installation services email us at sales@redmetalworks.co.uk or call us on 01184375041