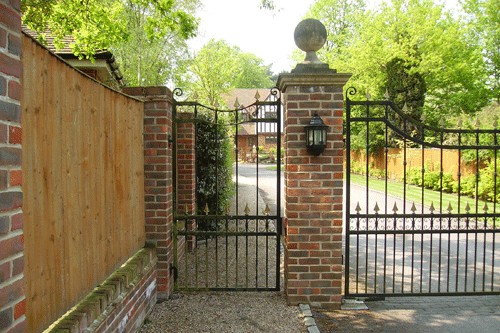 Pedestrian gates
Created as a bespoke project or designed to match existing entrance gates, either way pedestrian gates will give you added security and convenience.
As with our larger gates these can be fully automated gates and can be operated remotely from inside your property by audio or video monitoring systems or can be opened via digital keypad with trade button access.
Red Metal Works will happily undertake any building work that is required including all electrical and telecom requirements.